A toilet flange, also called a closet flange, is a pipe fitting that secures a toilet to the finished floor. The flange also securely attaches the toilet to your home's drainage system. Whether repairing or installing a new flange, Oatey has durable, reliable products that will allow you to easily complete your next project.
1.

Cut Pipe

Start by measuring and cutting the pipe to the desired height.

Note: Chamfer and debur the pipe for a strong connection.
2.

Dry fit flange onto the pipe

Place the flange onto the pipe to ensure a proper fit and check for interference.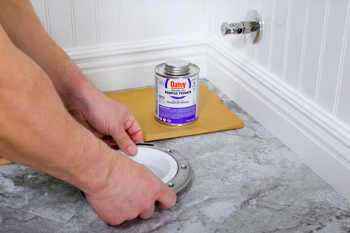 3.

Apply primer

Apply Oatey Purple Primer using approved application methods to the flange and drainpipe.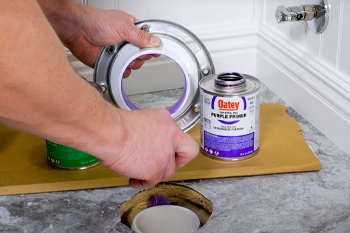 4.

Apply cement

Apply Oatey® Heavy Duty Clear PVC Cement using approved application methods to the flange and drainpipe.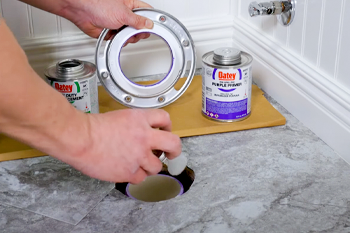 5.

Install flange into pipe

Push the flange down onto the drainpipe unit it sits flush with or on top of the finished floor.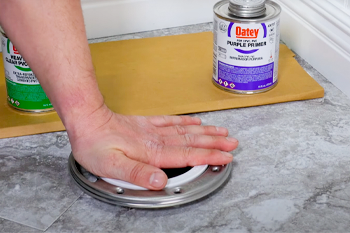 6.

Secure Flange with screws or anchors

Secure the flange to the subfloor, below the finished floor using the approved screws and anchors.

Note: Screws should pass through the finished floor and be secured into the subfloor.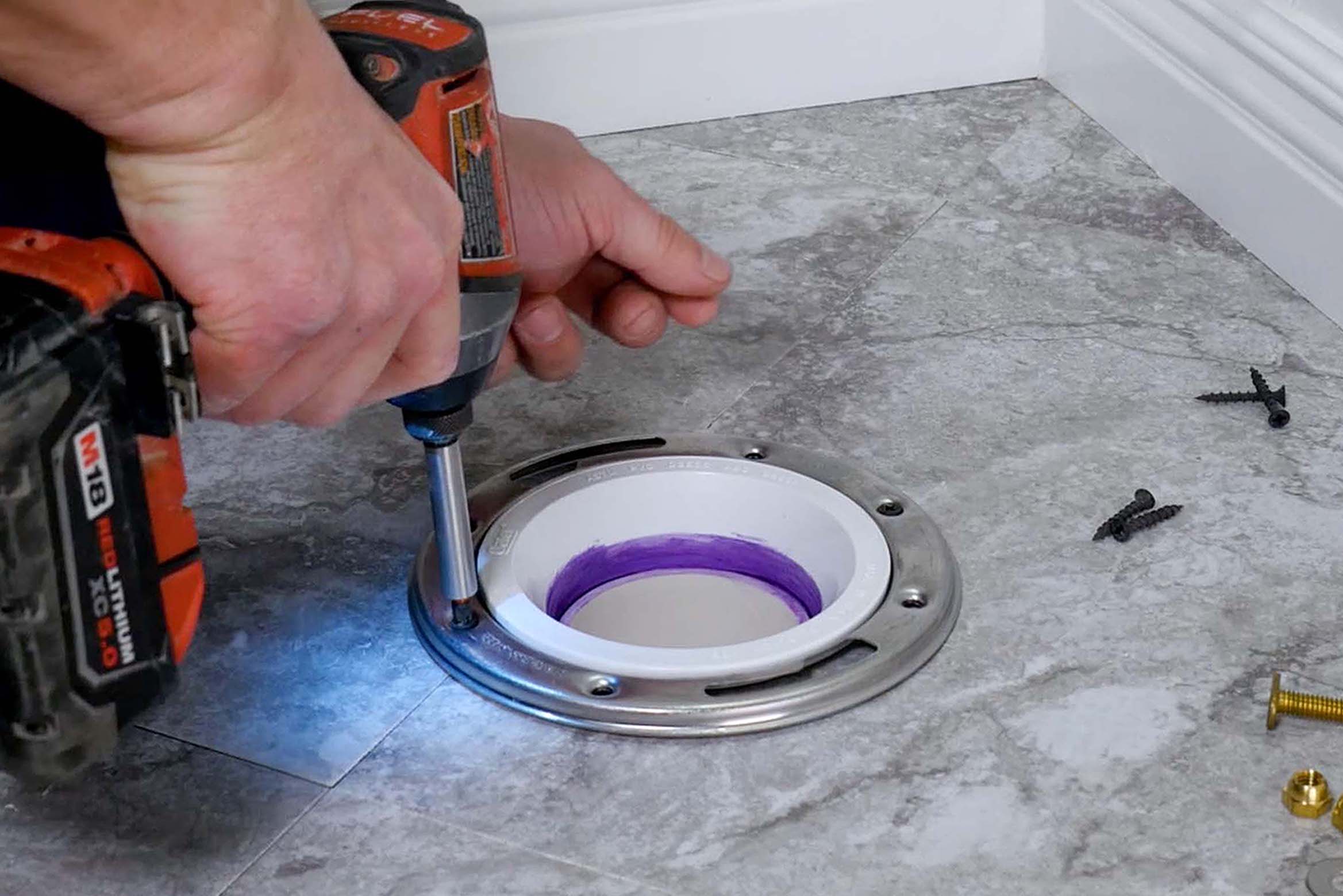 7.

Install Johni-Bolts

Find the center of the flange and install Johni-Bolts.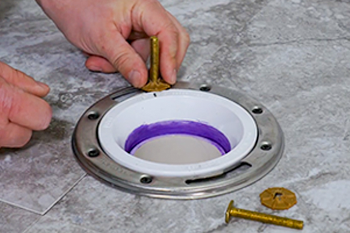 If looking for a full toilet replacement or reattachment, check out How to Replace, Repair & Re-attach Your Toilet.