Do you need to hide all the unsightly pipes and unsafe wiring in your walls? Oatey's access panels allow for flush or surface mounting that conceal the house's inner equipment without standing out.

Oatey's access panels enable access to necessary plumbing and cables without having to leave a hole in the wall exposed. Panels come in a range of reversible framing sizes including:
8 in. x 8 in.
6 in. x 9 in.
14 in. x 14 in.
14 in. x 29 in.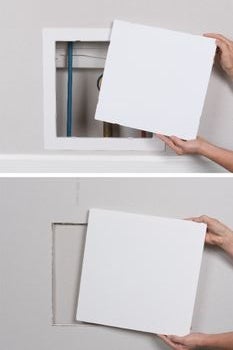 1.

Outline the panel against the wall

Start by placing your panel frame against the desired area in the wall. Balance the leveler on top of the frame before tracing the wall against the lip underneath the panel flange with a pencil or a marker.

Tip: Access panels can also be installed on ceilings!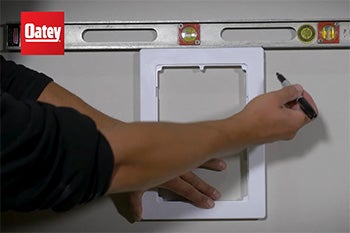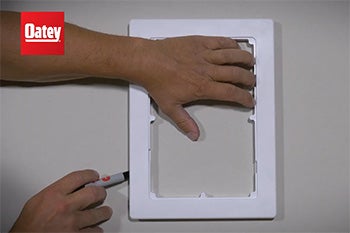 2.

Cut out the outline

Once you have the tracing of the inner frame on the wall, cut out the measured section using a Jab saw, making sure to feel for any piping or wiring to avoid cutting into them.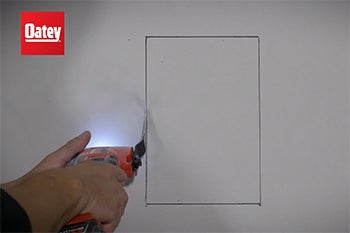 3.

Outline the frame with glue

Line the inner lip of the frame with construction adhesive.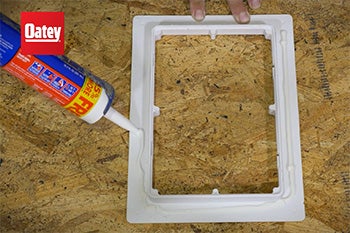 4.

Insert the frame into the wall

Mount the panel either flush or surface on the wall.
For surface mounting, insert the panel by setting the frame into the hole with the flange on the outside and pressing all along the border of the flange against the wall to ensure a good stick.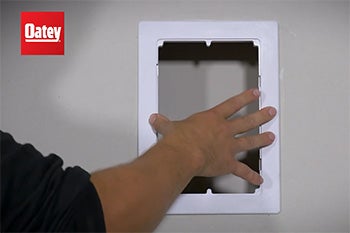 For flush mounting, place the frame through the hole and turn it so that the inner lip faces you. Feel along the flange on the other side of the wall and press down to ensure a good stick.
5.

Assemble the panel door

Finally, click the panel door into place.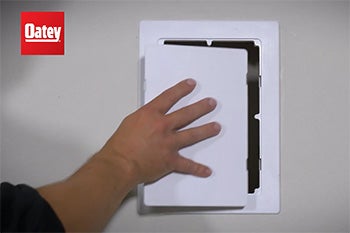 Once the panel is installed, enjoy the results of a housing fixture that does not stand out or look out of place. You can even paint or wallpaper over the panel for an aesthetic finish.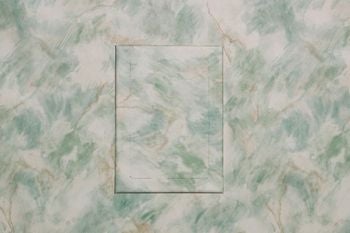 Don't worry about locking your important wiring and cables away, since the panel door can easily be opened by pressing a flathead screwdriver into one side and leveraging the door out of the frame.