Oatey has all the tools & resources to help you get the job done right, and on time.
FAQs
Can AAVs be installed if the home has a septic system and not city sewer services?
---
Yes, with exceptions. Remember that septic systems build up positive pressure as the organic waste breaks down in the tank, this creates positive pressure. This positive pressure can affect the performance of the Sure-Vent, and you may have to add a vent on the inlet side of the septic tank if this happens. The vent on the septic tank is most commonly recognized as a pipe that looks like a candy cane.
What is an air admittance valve used for?
---
The air admittance valve is designed to take the place of a fixture or branch vent.
How high above the fixture trap should the Sure-Vent be located?
---
A minimum of four inches above the horizontal branch drain (trap).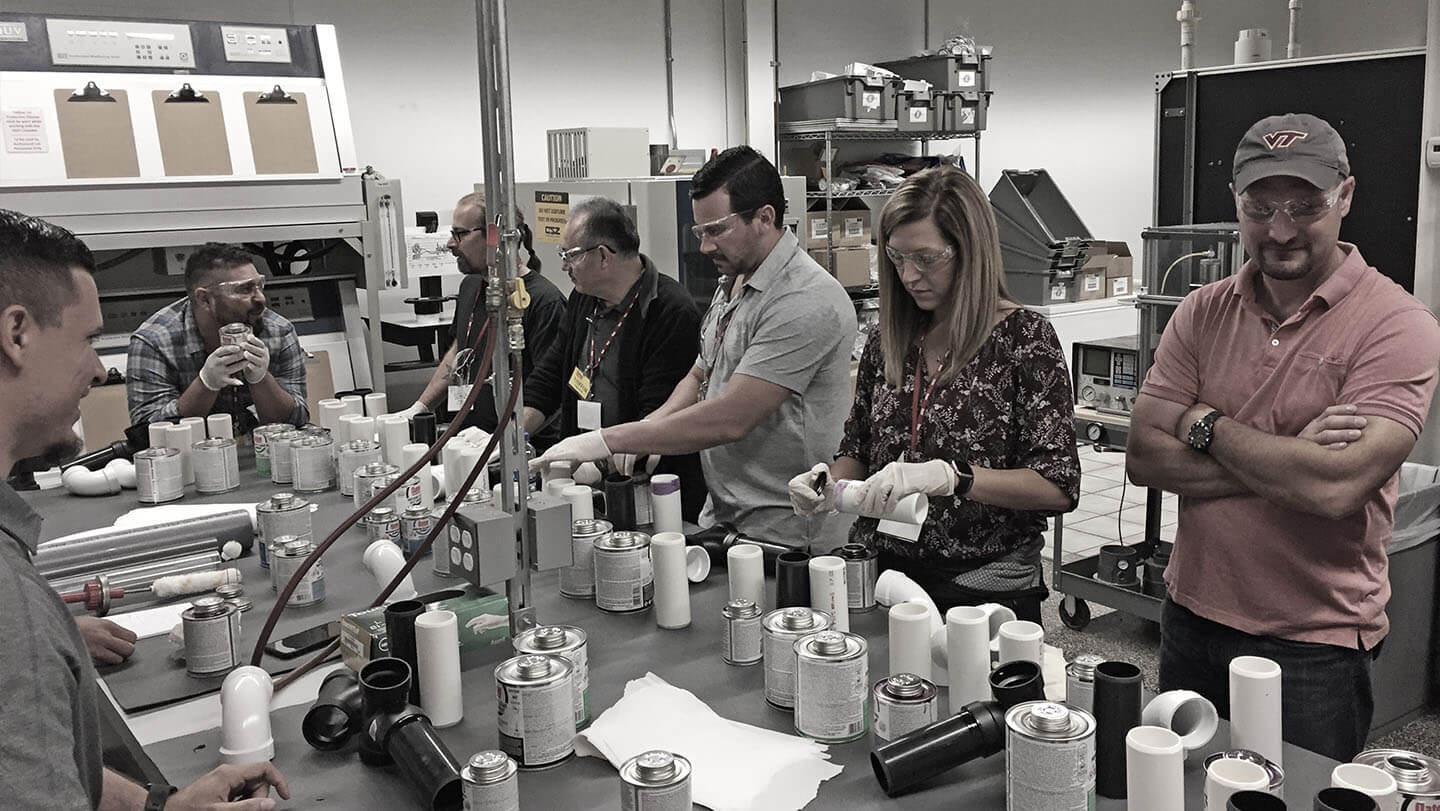 Oatey University offers best-in-class education, training, research and hands-on practice, both on-site and online. It is our goal to create a welcoming and stimulating environment to share with our customers, associates, vendors, media, and trade professionals, fostering the exchange of new ideas and innovations to make our company, products and industry even better. We take pride in our role as industry thought leaders and remain dedicated to excellence and improvement.

Learn More
Interested in Joining the Oatey Team?